Deep Aqua
Deep water aqua allows participants to have a greater resistance against the whole body resulting in a challenging yet beneficial class.
Gentle Aqua
A low impact class with gentle exercises. Suitable for people of all ages who have undergone recent surgery or injury including replacement surgeries.
Aqua Bootcamp
Aqua Boot Camp is an intense class to improve your fitness and strength, using the water as resistance, various exercises are completed with repetition and intensity to take your fitness to the next level.
Aerobics
A traditional aerobics class utilising the waters resistance and a range of equipment to burn fat and shape muscles.
Swimfit
To improve fitness, build stamina and stroke correction.
HIIT Aqua
High Intensity Interval Training; provides a combination of cardio, plyometric and strength training.
Flipperfit
Get your legs and core muscles strong whilst kicking your way through the pool. Exercise designed to utilising flippers/fins to engage major muscle groups (feel free to bring your own flippers/fins).
Circuit Aqua
Circuit aqua is a station formatted workout. Each station can train an individual aerobically or for muscular strength and endurance, or a mixture of the two.
Boxing
Our aqua boxing class incorporates a range of boxing combinations and techniques with cardio and strength components.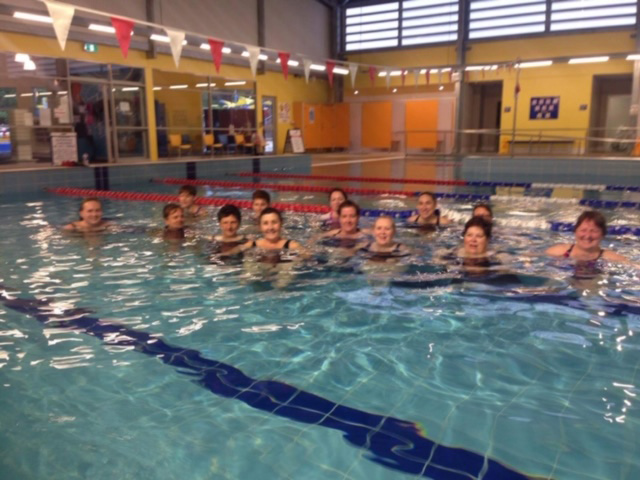 J M Robson Aquatic Centre subscribes to the Keep Watch at Public Pools Program which is followed at all times. The Keep Watch at Public Pools  policy and the ages within it represent minimum standards only. Royal Lifesaving Australia encourages pools to adopt a higher standard wherever possible.Lifeguards are required to enforce the Keep Watch initiative at all times. These actions are as follows:
Children (under 10 years) are not allowed entry unless under active supervision of a person 16 years or older.
Parents and guardians should actively supervise their children at all times and be dressed ready to enter a pool. For 0–5 year olds and non-swimmers, a parent or guardian needs to be in the water at all times and within arms' reach of the child. It is best if you are engaging with your child i.e. playing with them, talking to them.
Constant active supervision is required for children aged 6–10 years old. Parents and guardians must be prepared to enter the water with this age group.
For 11–14 year olds it is recommended that parents regularly check on their child by physically going to where they are in or around the water. The recommendation for parents to physically check up on 11–14 year olds is intended to educate parents that this group is still at risk despite having a high degree of independence and parental supervision is an effective means of increasing their safety.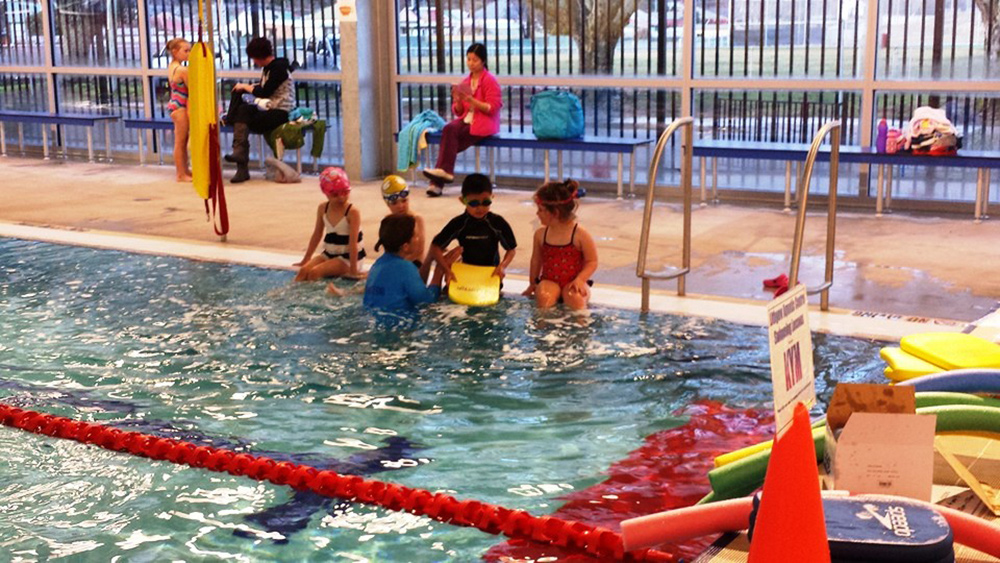 What is active supervision @ Public Pools?
Active supervision at public pools consists of four key elements:
BE PREPARED: Ensure you have everything you need before getting into the water, such as towels and dry clothes.
BE CLOSE: Always be within arms' reach of your child.
ALL OF YOUR ATTENTION: Focus all of your attention on your child and get into the pool and talk and play with them.
ALL OF THE TIME: You should never leave your child alone in the water, nor should they be left in the care of an older child or with the assumption that your responsibility diminishes due to the presence of lifeguards.