Learn to Swim
From infants to adult classes
JM Robson Aquatic Centre believes that swimming and water safety is essential to your child's education. Swimming should be enjoyable, safe and a fun experience that will help your child improve their cardio-vascular fitness, strength, flexibility and coordination, so to benefit their day to day and sporting life.
Our dedicated swim teachers treat their job as a vocation not just a casual job. They thrive on the accomplishments of their students while having a bit of fun along the way. All our teachers are Austswim qualified and hold current resuscitation certificates.
JM Robson Aquatic Centre runs a comprehensive learn to swim program over 6 days a week. Classes range from infant aquatics through to stroke development and even adult lessons.
Our lessons are ½ an hour once a week for the minimum duration of 10 weeks.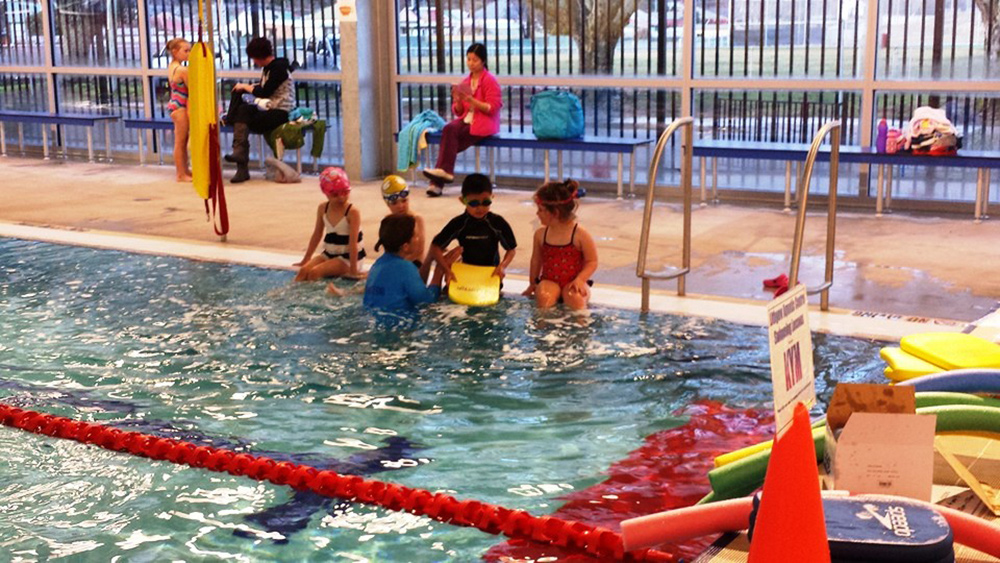 Tadpole
Enter and exit safely
Float 30 sec on front and back unassisted
Fully submerge, blowing bubbles, open eyes and retrieve object
Kick on front and back with kickboard
Jump into chest depth water with assistance
Reach arm and pull action demonstrated
Clownfish
Enter and exit safely, slide entry
Move from back float to front float
Treading water arm action
Breathing to the side
5m freestyle
5m backstroke
Swim through submerged object
Squid
Perform slide entry
Float on front and back unassisted
15 sec treading water
15m freestyle
15m backstroke
10m survival backstroke
Recover object
Perform sitting dive
Stingray
Perform step in entry
Demonstrate head first sculling
25m freestyle correct technique
25m backstroke correct technique
15m survival backstroke
10m breastbone kick
1 minute treading water
Perform kneeling dive
Recover object from bottom chest depth water
Swordfish
safely perform a fall in enter and exit from deep water
perform a forward somersault
1 minute treading water
50m freestyle with technique
50m backstroke with correct head position
25m breaststroke
25m survival backstroke
perform shallow dive
Dolphin
Safely enter and exit
2 minutes treading water
100m freestyle
100m backstroke
50m breaststroke
25m survival backstroke
25 one arm butterfly
perform streamline starts for all strokes
perform tumble turns for all strokes
Shark
Safely enter and exit
2 minutes treading water
200m freestyle
200m backstroke
100m breaststroke
25m butterfly with correct technique
Tumble turns for all strokes
Streamline starts for all strokes
Perform a race start dive